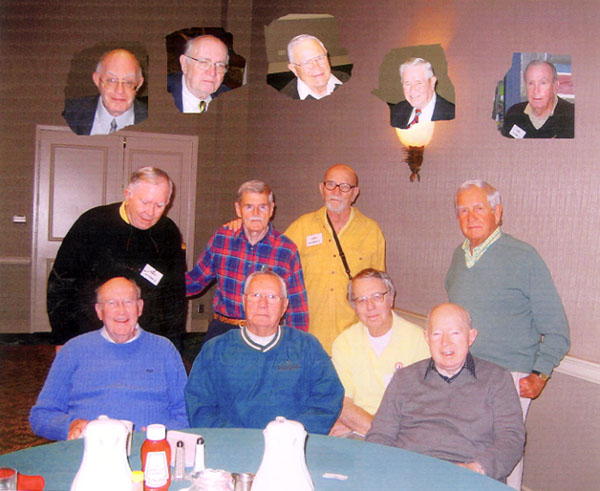 60th Reunion February 2007 Melbourne, FL
We did not eat Sunday breakfast at the same time, so we had to transfer some pictures from other venues.
Floating above are (l-r): Irv Bruce, Lou Kauffmann, Dave Keeney, Bob Callahan and Art McGinnis.
Back row: Interloper John O'Sullivan,'48, Don Hackett, Aaron Huguenard and Jerry Tuite.
Front row: Jack Becker, Bob Tully, Jim King and Jack Bertsch.