VOLUME 7 • CHAPTER 4 • October 2007

Click here for a printable version (PDF format - 915Kb)
---
COW CHIPS
We have had only about 75 requests so far for our 2008 student /staff directory. We will take requests throughout October at which time we must give them to the printer. Please make your checks for $12.00 payable to Campion Forever.
To those who have joined us recently, please know that our newsletter is supported by your contributions. This fund helps pay for the printing, postage and mailing help required, as well as our website. It also is used to send our Religious a free copy. After a period of time without hearing from you in this regard, we place you in our very comfortable Florida JUG. While there we will not mail you a newsletter nor will there be any contact. We do not have a password protected website. We advise the computer guys via e-mail when the newsletter is posted to the website. When one of these guys is placed in JUG, he is no longer notified, but he knows that about the first of April, July, October and January the letter will be available on the site. We have long suspected that several of our grads take advantage of our "no password" site to enjoy the newsletter without helping support our efforts. Now, through advances in technology in the internet field, we have the facility to see who is accessing the site. Sure enough, there you are, big as life, in JUG, but not paying the price. All we ask for, everybody, is about 10 bucks a year. Our average donation is around $36 a year. Please help us out! We have not had to run a general petition for financial help in a long time and would like your unsolicited (annual) contribution to help fund the enterprise.
Bubba got out of his hammock long enough to tell me that his third wife was a dandy. One of her favorite lines was, "Let's have a little less barking and a little more wagging around here!" Then he went on: "Hey, Hugie, I learned a terrible lesson recently." "What was that, Bub?" "Never ever never take a laxative and sleeping pill the same night!"
It is rare that we print a detailed obit, but today we print two. Both of these grads deserve the comments of Tom Fitzgibbons '70. Both Pat and Mark have made a difference in our world and will be long remembered.
I am enclosing the obituary of Pat Dickinson, a long time Sarasota lawyer who was a member of the Campion class of 1946. Pat was one of the three former Campion Knights who have practiced law in Sarasota. Pat was one of the finest lawyers and finest human beings I ever met. I knew him for quite a few years before I found out he went to Campion. I'm sure many of you will have obituaries as impressive as this when it is time to make the final trip. I know I won't. Many of the clubs and organizations mentioned in the obit are the most exclusive and prestigious ones around this very wealthy community and Pat was a leader in almost all of them. I pass this on as an example of a person who was one of Campion's finest.
Tom Fitzgibbons '70
PATRICK H. DICKINSON 1946
April 26, 1929 - July 1, 2007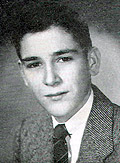 1946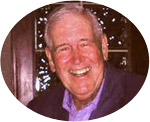 2005

Sarasota lawyer and businessman Patrick Hayden Dickinson died July 1, 2007, at the age of 78. He was a partner of the law firm Dickinson & Gibbons P.A. of Sarasota and along with his friend, Robert W. Geyer, purchased several automobile dealerships in Southwest Florida. He also was leader in several civic and professional organizations. Mr. Dickinson was born April 26, 1929, in Louisville, KY, to Guy and Consuela Dickinson. His father was an attorney who also served as a Commonwealth Circuit Court Judge. He graduated In 1946 from a Jesuit high school, Campion, in Prairie du Chien, WI, where he played basketball and was team captain his senior year. In 1950, he graduated with honors from Union College, where he lettered in tennis, track and basketball and once again was team captain his senior year. He was awarded the honor "Mr. Union" his senior year. He then attended the University of Kentucky where he received his law degree in 1953. He was admitted to the Kentucky Bar that same year and the Florida Bar in 1957. He married Barbara Vance on Jan. 30, 1954, in Louisville's Holy Spirit Catholic Church. After law school, he received his first lieutenant commission in the Army's Judge Advocate General Corps and served in the Korean War from 1953 to 1956. He attained the rank of captain before he was discharged in 1956. Following his military service, he began his legal career in Tampa with the law firm of Shackleton, Faurior, Stallings, Glos and Evans from 1957 to 1959. Shortly thereafter, he moved his family to Sarasota and began practicing at Bell & Dart, which later became the law firm of Dickinson &. Gibbons. He continued to practice law until his retirement in 1994. During his legal career he served as president of several professional organizations, including the National Federation of Insurance & Corporate Council and the Sarasota County Bar Association. In recognition of his outstanding accomplishments as a member of the trial bar, he was elected as a Fellow of the American College of Trial Lawyers. He also was a member of the Florida Bar of Governors, the International Association of Defense and Corporate Council and the Association of Defense Trial Attorneys. He was honored as a Kentucky Colonel. Mr. Dickinson also served as a director of the Sarasota County Chamber of Commerce, a director of the Argus Foundation, chairman of the Sarasota Memorial Hospital foundation, a director of Palmer Bank, Southeast Bank, Exchange Bank and NCNB. He also was a president of the Sarasota University Club, a Commodore of the Field Club, and a member of the Sertoma Club, the Gulf Coast Kiwanis Club, the Sarabay Country Club and the Gator Creek Golf Club. In 1985, he and tennis partner, Robert W. Geyer, purchased Cooke Cadillac and changed its name to Coast Cadillac. Since then, they acquired seven other dealerships in Southwest Florida.
---

ST. LOUIS INTERNIST WHO HAD TREATED RWANDAN REFUGEES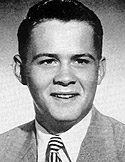 1949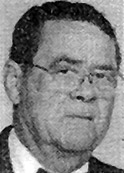 2007
Dr. Mark J. Halloran, '49, a St. Louis internist who treated refugees of the 1994 Rwandan genocide, died Sunday (June 10. 2007) at his home after a long illness. He was 76 and lived in Ladue.
Born in Jackson, Minn., Dr. Halloran earned a bachelor's degree from St. Thomas College in St. Paul. He served two years in the National Guard in the Korean War era before obtaining his medical degree from Marquette University Medical School in MiIwaukee.
After completing his residency in internal medicine at what was then Barnes Hospital, Dr. Halloran pursued hematology research. In the summer of 1964. he opened his private practice in internal medicine at St. John's Mercy Medical Center in Creve Coeur, where he also served on staff.
In the 1970s, Dr. Halloran served as president of the Mid West Chapter of the St. Louis Blood Bank Center.
After learning of the thousands of people suffering during the Rwandan genocide in 1994, Dr. Halloran traveled with a group of international doctors to Goma, in the Democratic Republic of Congo. There he provided basic health care to refugees.
Dr. Halloran was active in the St. Vincent de Paul Society in St. Louis and Arcadia, Fla.
He was the son of Dr. Walter and Teresa Halloran. Among the survivors are his wife, Jane Lamy Gunter Halloran of Ladue; a son, Mark Halloran Jr. of St. Louis; three daughters, Jane Bebee of Frontenac, Ann Reetz of Houston and Sarah Biason of Olivette; three sisters, Mary Harrington of Miami, Sister Ann Halloran of Milwaukee and Marie Vorlicky of Minneapolis; a brother, John I. Halloran of Minneapolis; 13 grandchildren and a great-grandson.
FATHER ZACHMAN'S REVENGE
Father Carl Zachman was a collegiate baseball star — a muscular little catcher. But he rejected a pro contract to join the Jesuits and teach Latin into old age at a high school in Wisconsin. He strolled the aisles of his classroom back to front, cassock dusting the floor, textbook held prayerfully. Answer his question correctly -- "Mr. Moran, the plural?" -- and he'd move on approvingly. Get it wrong and he'd crack the book on your skull.
Father Zachman firmly believed that the wisdom of bosses can be vastly overrated. Nothing confirmed his suspicion more than the decision of Roman Catholic Church leaders, during their Second Vatican Council of 1962-65, to greatly restrict the use of Latin in Catholic services. Celebrating mass in local languages, he would argue, undercut the universality of a faith whose liturgy had been virtually identical worldwide — one billion believers murmuring the same prayers in one, shared tongue.
Mostly, though, he was heartbroken over his bosses' show of disrespect to such a precise and dignified language. Latin hasn't been spoken secularly since the early 1500s. Yet to this day it shapes the vernaculars of science, law and government, as well as many of the world's modern languages.
Father Zachman died in 1977 at age 82. Would that he could celebrate — and who's to say he can't? — the decision of Pope Benedict XVI to relax the restriction on celebrating mass in Latin. The pope discussed his decision with other church leaders last week, and the Vatican says he'll formally announce it any day now.
Pope Benedict has long admired the so-called Tridentine rite that his church had used since the 16th Century. He's been incorporating Latin into masses at St. Peter's Basilica. And in a recent document he urged seminarians and lay Catholics alike to learn Latin prayers.
That's his business: We do not often opine on the beliefs or practices of organized religions, provided those internal matters don't affect the public realm. Suffice it to report that some Catholics see wider use of Latin as a return to more respectful and contemplative worship. Others, though, fear that it portends an official distancing from the essentially liberalizing changes of the Second Vatican Council.
What it unarguably portends is at least some familiarity with Latin among hundreds of millions of people who've heard only snippets — a Dominus here, a persona non grata there.
The pope's forthcoming statement likely will articulate how broad, or narrow, he expects the use of Latin to be. In recent decades, priests have needed to obtain permission from the local bishop to conduct mass in Latin. Most haven't bothered. These dispensations are called indults — a term, Webster's attests, drawn from the Ecclesiastical Medieval Latin word indultum, from earlier Latin for indulgence or favor.
But does anyone care? Well, some among us studied Latin for years, and boast the SAT scores or biology doctorates to prove it. Others among us missed the point, and didn't get past making sophomoric language puns ("Semper ubi sub-ubi!" — "Always where under-where!").
A papal edict will encourage at least some of those 1 billion Catholics to learn elements of a splendid language mistakenly given up for dead. Somewhere, Father Zachman smiles.
Paul McCullough '70, Dick Arneson '56 and several others sent us this. Thanks a lot, guys.
A submission from Jim Glenn, '48:
PROFESSOR TELLS MUSLIMS
TO LEAVE COUNTRY
Hooray for Michigan State University!
Well, what do we have here? Looks like a small case of some people being able to dish it out, but not take it. Let's start at the top.
The story begins at Michigan State University with a mechanical engineering professor named Indrek Wichman. Wichman sent an e-mail to the Muslim Student's Association. The e-mail was in response to the students' protest of the Danish cartoons that portrayed the Prophet Muhammad as a terrorist. The group had complained the cartoons were "hate speech."
Enter Professor Wichman. In his e-mail, he said the following:
Dear Moslem Association:
As a professor of Mechanical Engineering here at MSU I intend to protest your protest. I am offended not by cartoons, but by more mundane things like beheadings of civilians, cowardly attacks on public buildings, suicide murders, murders of Catholic priests (the latest in Turkey ), burnings of Christian churches, the continued persecution of Coptic Christians in Egypt, the imposition of Sharia law on non-Muslims, the rapes of Scandinavian girls and women (called "whores" in your culture), the murder of film directors in Holland, and the rioting and looting in Paris, France. This is what offends me, a soft-spoken person and academic, and many, many of my colleagues. I counsel your dissatisfied, aggressive, brutal, and uncivilized slave-trading Moslems to be very aware of this as you proceed with your infantile "protests."
If you do not like the values of the West — see the 1st Amendment — you are free to leave. I hope for God's sake that most of you choose that option. Please return to your ancestral homelands and build them up yourselves instead of troubling Americans.
— Cordially,
I. S. Wichman
Professor of Mechanical Engineering
As you can imagine, the Muslim group at the university didn't like this too well. They're demanding that Wichman be reprimanded and mandatory diversity training for faculty and a seminar on hate and discrimination for freshman. Now the chapter of CAIR has jumped into the fray. CAIR, the Council on American - Islamic Relations, apparently doesn't believe that the good professor had the right to express his opinion.
For its part, the University is standing its ground, saying the e-mail was private, and they don't intend to publicly condemn his remarks. That will probably change. Wichman says he never intended for his e-mail to be made public, and wouldn't have used the same strong language if he'd known it was going to get out.
How's the left going to handle this one? If you're in favor of the freedom of speech, as in the case of Ward Churchill, will the same protections be demanded for Indrek Wichman? I doubt it.
Send this to your friends, and ask them to do the same. Tell them to keep passing it around until the whole country gets it. We are in a war. This political correctness crap is getting old and killing us.
---
Remember where the Campion football field was?
Look what's there today - -PRAIRIE FUNLAND!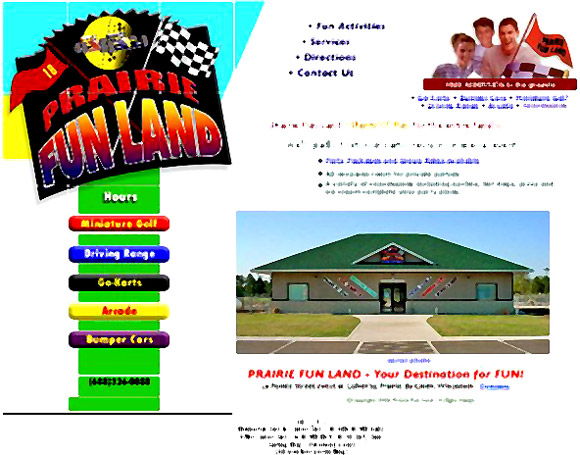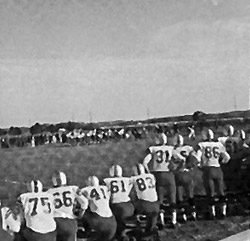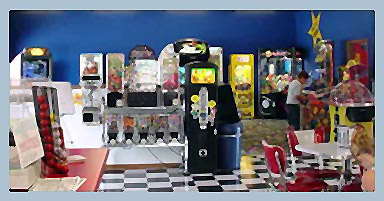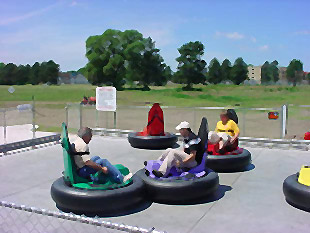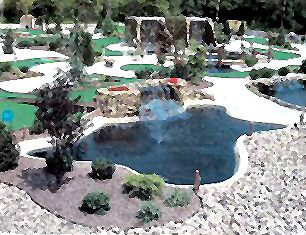 ---
Dear Aaron,
Enclosed is the information on the 1941 Thanksgiving game — just before Pearl Harbor! I played all four backfield positions that year and was the only sophomore to win a letter in 1941.
We beat St. Philip's 63 – 0
(signed)
Frank J. Verego '44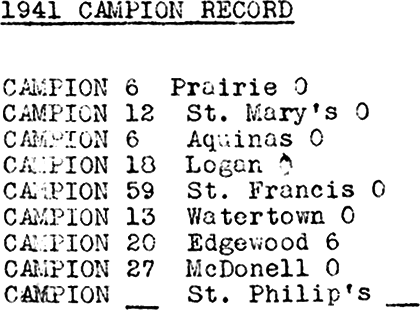 ---
During our senior year at Campion (1954-1955), Mr. L.C. Martin was a prefect. Our yearbook says he taught Greek 4, was moderator of the hobby shop, and was a junior div prefect. I remember him as a very mild mannered, scholarly, fine person. Years later, I heard that he had left the Jesuits, got married, and was teaching at a Jesuit college.
I am sad to learn of his tragic passing, described below by his daughter. I thank Dan Carey '56 for passing the information to us.
George Dorsey '55 (Through Dan Carey)
---
It is with great sadness and regret that I (Julia Martin Frazier, daughter of Louis Martin) am writing to tell you of the tragic and untimely passing of my father. On July 23rd, he was attacked by a psychiatric patient in the maximum security facility where he worked, and sustained traumatic brain injuries from the assault that left him in a coma for ten days. His injuries were too severe to allow recovery, and they led to his inevitable death.
If you have received this communication from me, it is because I have found messages to or from you in my father's computer correspondence. I know that he held all of you in his heart as close personal friends, and would want me to tell you that he treasured his contact and relationships with your dearly. If you think of people that were not included in this letter, please do pass on this sad news. I know that he considered himself a member of many diverse communities, and his relationships with fellow members of these organizations sustained him through his never-ending search for truth and ultimate enlightenment. His dialogue with friends and colleagues were of the utmost priority to him in his daily life. I am beginning to see that it was by no means just me who looked forward to, and relied upon, our regular and substantive discussions and exchanges.
Please feel free to contact me at my home number (410-254-5448) for any reason. In my grief over the loss of my beloved father, I am comforted in knowing that he touched so many lives, and fostered so many wonderful relationships with people like yourselves. It will be nice to hear from you.
In the words of Louis Martin,
God Bless
Julia Martin Frazier (Baltimore, MD) juliamartinfrazier@comcast.net
---
Just a little teaser: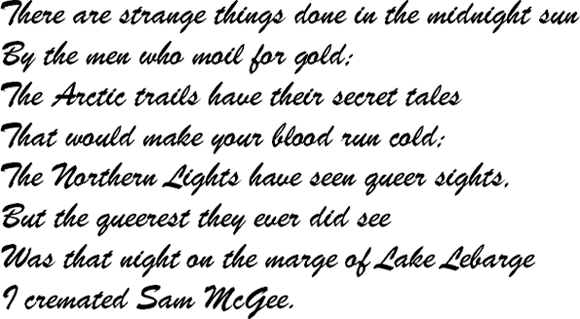 ---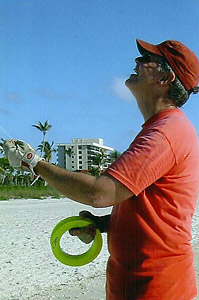 Our great New York correspondent, Paul McCullough '70,
visits his parents on occasion in Naples, FL.
This day, he became a bit restless and went kite flying on the beach.
July 2,2007
Campion Forever
608 Dolphin Circle
Barefoot Bay, FL 32976
Dear Editor of Campion Forever;
I want to thank you for the obituary on Donald Driscoll, S.J., Campion class of 1952. I was his classmate. Eight members of the Campion class of 1952 entered the Jesuits that same year. I still remember riding with Don on the train from Chicago to St. Louis where we started our novitiate. Don and I remained good friends for 59 years. Three of those eight are still alive, Jesuit priests, and working hard in the Lord's vineyard. Ned Mattimoe is assistant pastor at St. Patrick's Church, 400 Main Street Huntington, NY 11743-3298. Clement Metzger is director of the Jesuit Retreat House, 5629 State Road, Cleveland, Ohio, 44134-2292. I am a history professor at Marquette University. In the last three years I have published three books on the early Jesuits, a short biography St. Ignatius, a translation from the chronicle of their first 16 years by Loyola's secretary, and Jesuit Writings of the Early Modern Period, 1540-1640 (Indianapolis: Hackett, 2006) 288 pp., $12.95.
This morning while cleaning a cabinet I ran across Brother Sylvester Staber's ten page "A Short History of Campion High School." It was written in 1979, four years after Campion closed. I will make twenty copies and mail them to the first twenty alumni who request them. Send requests with your USA mailing address to john.p.donnelly@marquette.edu
Get there before the greedy guys do!
In Christ,
John Patrick Donnelly, S.J.
---
A man was riding his Harley along a California beach when suddenly the sky clouded above his head and, in a booming voice, the Lord said, "Because you have TRIED to be faithful to me in all ways, I will grant you one wish."
The biker pulled over and said, "Build a bridge to Hawaii so I can ride over anytime I want."
The Lord said, "Your request is materialistic, think of the enormous challenges for that kind of undertaking; the supports required to reach the bottom of the Pacific and the concrete and steel it would take! It will nearly exhaust several natural resources. I can do it but it is hard for me to justify your desire for worldly things. Take a little more time and think of something that could possibly help mankind."
The biker thought about it for a long time. Finally, he said, "Lord, I wish that I and all men could understand our wives and girlfriends; I want to know how she feels inside, what she's thinking when she gives me the silent treatment, why she cries, what she means when she says nothing's wrong and how I can make a woman truly happy??"
The Lord replied, "You want two lanes or four on that bridge?"
---
Announcing our 2008 Florida All-class Reunion
Feb. 22 - 23 - 24
LAMBECK HAS DONE IT AGAIN!
In aught three Chuck Lambeck '60 took us to a brand new Hilton Hotel on Pensacola Beach. When he heard that we had no host for 2008, he jumped right in to volunteer once again. This time he has found a great venue in Panama City Beach. These are condominium units on the beach. He has negotiated room rates to no more than we would pay for a Holiday Inn. There is a very nice par 3 executive golf course on the hotel campus, as well as three nine hole layouts nearby. Pick your poison: the good, the bad and the ugly. Chuck has arranged that the discounted rates are good for ten days. Come on down and stay for a week! Share a condo with an old pal or two!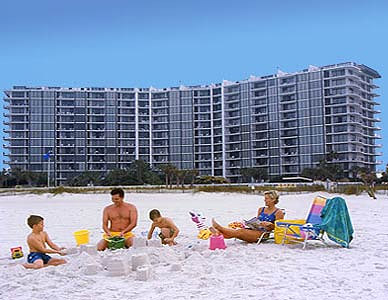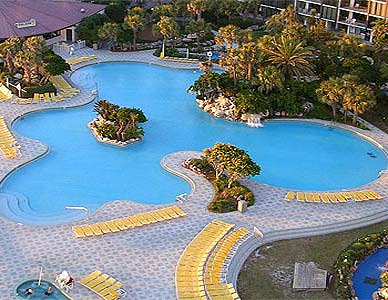 7th ANNUAL CAMPION ALL CLASS REUNION
Panama City Beach, FL.
FEBRUARY 22-23-24, 2008
VENUE:
Edgewater Beach Resort (800-874-8686 — mention event 6657) http://www.edgewaterbeachresort.com/?source=Coll
STAY:
Friday February 22nd & Saturday February 23rd
CONDO COST:

Folks: These are 1 BR, 2 BR, or 3 BR condos we'll be staying at this year and they are broken into 2 main groups. The Edgewater has 3 towers on the beach about 100' from the gulf and 2 story townhouse style condos across the road with a condo on each floor surrounded by a 9-hole Executive Par 3 Golf Course. The tower condos are called Beach Front and the ones across the road are called Villas. Each condo has a full kitchen, a dining room, a living room, a washer & dryer, and a bathroom for each bedroom. The furnishings are exceptional! The Beach Front condos each have a private balcony overlooking the Gulf of Mexico, and each group of Villa condos has a private, heated pool. The resort provides a shuttle to run back and forth between the 2 groups of condos. The main restaurant and bar, Oceans Bar and Grill, is on the beach side of the road and the convention center where we'll have our functions is on the villa side. One thing a little different from a hotel is that the Resort requires a $200 damage deposit so you need to inspect the rooms when you get them & notify the staff of any damage. Note that this is only a hold on the credit card and not an actual charge that will be posted (unless damages are found). There is also a $25 cancellation fee. Rates as follows:

| | |
| --- | --- |
| Beach Front | Cost |
| 1 Bedroom Suite | $111.00* |
| 2 Bedroom Suite | $120.00* |
| 3 Bedroom Suite | $158.00* |
| Villa | Cost |
| 1 Bedroom Suite | $84.00* |
| 2 Bedroom Suite | $97.00* |
| 3 Bedroom Suite | $127.00* |

*Group rates are good from Feb 18th to the 28th

EVENT:

Friday night reception: 5:00 to 6:30-Cocktails (cash bar); 6:30 to 8:30-a spread of miscellaneous goodies (canapés, salami cornets, Swedish meatballs, & tater skins stuffed with cheese & bacon & 2 free drinks for each person); casual dress

Saturday night banquet: 6:00 to 7:00-Cocktails (cash bar); 7:00-prime rib dinner (rainbow salad, potatoes, veggies, rolls, coffee or tea, & key lime tart); casual dress

Sunday morning getaway: 9:00 to 11:00 – Breakfast (juices, fruit, scrambled eggs, bacon, potatoes, pastries, coffee or tea, & cheese blintzes)

Price for meals is $83.00 per person
A well-stocked hospitality suite will be available Friday and Saturday
We will make every attempt to seat classmates together
SOME LOCAL ATTRACTIONS:
We will have a 5:00 PM Saturday Mass at the hotel if we can find a willing Priest at the party.
Free golf on the Executive 9-hole Par 3 course for anyone who wants to play; discounted rates at Hombre 27-hole professional course – home of the "the Good, the Bad, & the Ugly".
Please include your email address on the coupon so we can update our records & communicate with you.
Click on the coupon to download and print from a PDF.
Airline connections to the Panama Beach area can be made through Atlanta, Memphis, Orlando.
Please remember our "Jebby Fund". It is made up of contributions from y'all to help defray the expenses of any of the religious that might wish to attend. Please make checks out to Chuck. Thank you in advance.
STOP THE PRESSES!!
Last minute news…because of a screw-up by the condo management,
they have agreed to rent the 2 bedroom beach side units for the same $ as the one bedroom units. Thus you may rent a 2 bedroom ocean-side condo for $111.00, which is the going price for the 1 bedroom units. Promise - - - AH
See you again in January - - - - best to all, Aaron Huguenard '47