VOLUME 15 • CHAPTER 3 • July 2015
---
Memoirs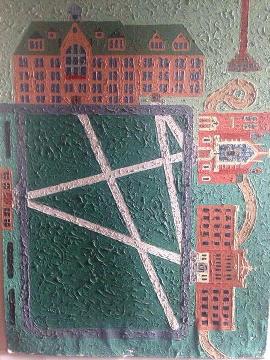 We've been trying to get memoirs from retired and not-so-retired Campion jebbies for our newsletter for quite some time. We don't care if the memoirs are about when they went to Campion, taught at Campion, or just what they've done since leaving Campion. We just want to hear something from our mentors in the first person. Perhaps words of wisdom learned while IHS. Typically we only get 3rd person post mortem. Not to lay all the blame on the jebbies... why can't we get more memoirs from alumni. Where are all those authors and editors of the old 'ette.
VADM Tim LaFleur(ret) '66 jumped in last issue.
This month we remember a Jesuit who was a latin mentor for the C-K and CF sites... Fr. Roland Teske, S.J.
In this issue we have an exhilerating Train Trestle article as well as a nostalgic Masquers article.
Adventures on Trestles
Richard Rawe '48 - How High The Bridge
HOW HIGH THE BRIDGE
Richard Rawe '48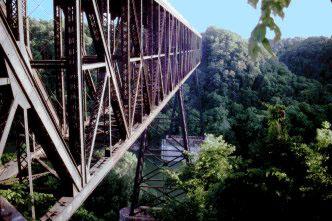 A suspension bridge was begun in the 1850s for the Lexington and Danville Railroad across the Kentucky River gorge just below the confluence of the Kentucky and Dix Rivers. It was never completed. A bridge of cantilever design atop two towers was finally opened in 1877 for the Cincinnati Southern Railway, 275 feet above the river spanning 1,125 feet across the gorge, and dedicated by president Rutherford B. Hayes in 1879. A new bridge was built around the existing structure in 1911 and expanded to two tracks in 1929. A North Tower post office opened at the site in 1877 and was named High Bridge around 1887. The post office closed in 1976. At the end of the 19th century, High Bridge, as it was called, was the highest bridge in North America and the highest railroad bridge in the world. - Kentucky Atlas & Gazetteer
Now it comes on June of 1946 when my friend Bob Maxwell '47 and myself had ventured off on our bicycles one Saturday morning heading south from Lexington down toward the Kentucky River. I now stood looking across the river gorge a quarter mile to the south rim where perspective caused the double railroad tracks, glistening in the noonday sun on top of the bridge truss, to converge into a single rail. A wooden walkway about two feet wide down the center of the bridge separated the northbound and southbound tracks. The tracks themselves rested on railroad ties spaced about a foot and a half apart.
My grandfather, decades before, working as an engineer on this bridge, had looked across at this same sight, had crossed the span on foot, had stared down at the Kentucky River twisting through the countryside far below, and had survived, unlike several workers who perished by losing their footing and falling twenty-seven stories to their deaths.
My reverie was broken by Bob explaining that if a train were to come along one of the tracks while we were crossing the bridge on foot we should simply step over to the other track until the train went by. Bob's idea was fine for one train running, but what if two trains were to come, one on each track, then what? Don't be silly, he laughed, what are the odds of that?
Yeah, but will the bridge shake? Will the air turbulence from the rushing train blow a person over the edge or suck him under the wheels? What do you hold on to when there is no handrail, just wooden ties separated by a foot or two of open space?
Bob Maxwell was confident we could cross and it was hard for me to resist further without looking like a coward. I calculated that a quarter mile of track meant about 500 careful steps to the south rim. At one step per second we would spend about eight minutes on the bridge and that was hurrying. Make it ten minutes. So five minutes to the midpoint of the bridge, right over the Kentucky River. If we heard a train whistle then, it would take us five minutes to get off the bridge.
Assuming the train were traveling at 30 miles an hour and always blew its whistle a mile before the bridge, the train would reach the bridge in two minutes and cross in another 30 seconds. In order for a person in the middle of the bridge to get off in two and a half minutes, he would have to take off at the first sound of the whistle and run at a pace of about two steps per second, which was moving quite fast.
The only rationale for crossing the bridge on foot was to assume no train would come the ten minutes while we were on the bridge. Risky, but that's what we did. We assumed no train would come in the next ten minutes.
It was almost one o'clock when we climbed up on the track right of way and started across High Bridge on the center walkway. Before we stepped out we listened about two minutes for the sound of a train. Bob Maxwell even got down on all fours and put his ear to the rail. We made sure there was no train within a mile or so of the bridge and then we started out.
We had begun our trip that morning on our bikes from Bob Maxwell's house out off Richmond Road and had traversed the entire city before we finally made it to Harrodsburg Road and open country. The morning was warm and the air was clear. Over in the east transparent streams of blue clouds stretched out like lace curtains drying in the sun. A few very small puffy clouds sailing directly overhead reminded me of those cotton wads that you have to dig out of aspirin bottles. Small clouds are neat because they are so easy to disappear. All you do is watch one for a while; get to know it, sort of, then look away. After a bit when you look back only a speck of fog is left where the cloud used to be. It works on big clouds, too, but it takes a long time and a lot of experience.
Most of the way the road was flat with minor ups and downs through rolling farm country until we got within about four miles of the river. Then the road began to twist and descend rapidly into a densely wooded area that was typical of the river gorge.
A mile or two from the river just as the highway was leveling out, the narrow road to Wilmore angled off to the left. After Wilmore the road began a three-mile ascent to the very brief community of High Bridge-five or six wood frame houses-near the north rim of the Kentucky River gorge. A mile further and the road terminated at the north end of the bridge.
Pine trees were the only residents of the remnants of a temporary community for bridge builders that had been built at the north end of the construction site decades before. Long-abandoned log cabins stood vacant in the shady ghost town.
Here at the summit of the gorge the state of Kentucky stretched out in all directions as far as the eye could see, counties rising and falling and rising off to the horizon.
This was truly Daniel Boone country with two miles of the river visible deep in the pine-covered gorge where it wound through Ordovician limestone strata laid down by an ancient ocean over 400 million years into the past. The pine trees, too, were ancient, reaching eighty feet or more into the air on three and four foot thick trunks.
Embarking out across the bridge, I determined to keep my eyes fixed on the boards that made up the narrow walkway and not let them glance sideways and see the underlying trusswork of the bridge or, worse, the stone cliffs and tips of pine trees hundreds of feet below. After the first forty feet or so, the ground beneath the tracks fell away steeply and a feeling I can only name as terror gripped my mind like a fever. I kept my balance, leaning against the wind, and closed my brain to the realization of where I was, watching the boards move under Bob Maxwell's footsteps and listening for a distant train whistle. Step by step, we dared further toward the midpoint of the bridge, minutes stretching out like endless hours.
At one point I thought about lightning. Of course, there was no rain forecast and there was not a chance of lightning, but nevertheless I realized I was the highest point for miles around and lightning dearly loves to slam into the highest point it can find. For a second I took my eyes off the walkway and looked up in the sky for clouds. The sudden change in viewpoint dizzied me and, losing my balance for an instant, I fell to the walkway and sat shivering and holding tight to the boards. I looked back to where we had come from, a good five hundred feet now; we were almost to the midpoint. I peered over the edge of the boards and saw the muddy ribbon of the Kentucky River winding down below. Perhaps it was better to be above the river than above a pine forest if one were to fall from the bridge.
"What are you doing just sitting there?" I heard Bob Maxwell calling. "You better think about moving on unless you want to be sitting there when the train comes." With no apparent sign of fear, he turned and continued his steady pace toward the far end of the bridge.
"Wait!" I yelled. "Don't leave me!" "Come then!" he yelled without stopping.
I didn't want to get up from where I was feeling safe and holding on, but I didn't want to be left alone. Letting go of the boards I drew my feet under me and rose slowly into the wind. I fixed my eyes again on the walkway and moved forward, each foot leading the other one step at a time.
At the bridge midpoint the wind was stronger. Had it been only five minutes since we stepped forth on this reckless adventure, only two hundred and fifty steps? The closeness of ultimate danger had caused time and distance to lose all meaning, yet I began to sense the meaning of eternity. The world was only here, on this bridge. Time was only now, in this wind. Step after step, head down, follow Bob Maxwell. Keep at it. Don't look up. Then somehow the ground rose to meet the bridge and I tumbled off the track into the tall grass on the south rim of the gorge shouting in exultation and with great relief, "Omigod! Omigod!"
Bob Maxwell stood over me laughing. Then I laughed and we both began to shout, "Omigod! Omigod!" We wrestled in the grass and celebrated the end of our ordeal until, slowly, it dawned on us, we could not remain here in the high grass on the south rim of the Kentucky River gorge. We must return the way we had come! Back across High Bridge, back through the wind getting stronger now, racing back to beat the train if it comes, back through mind-freezing terror, back through eternity and space to the land of Daniel Boone and bears and pine trees. Omigod! Omigod!
Ghost of Joe Campion Mischief... Hmmm! What is he up to now. Something from the archives! A silent movie project set on the Campus of Campion Jesuit High School circa 1973.


Fr. Roland Teske, S.J.,

...
REV. ROLAND J. TESKE, S.J., an internationally recognized authority on St. Augustine and the first occupant of the Schuenke Chair of Philosophy at Marquette University, died Monday, May 18, 2015 following a two-year battle with cancer. He was 80 years old.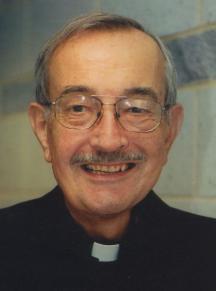 A native of Milwaukee, Fr. Teske was inspired by his Jesuit instructors at Marquette University High School to enter the Society of Jesus following his graduation in 1952. He undertook studies in the Jesuit scholasticate at St. Louis University where he received a B.A. in Philosophy and Classical Languages. This was soon followed by a Licentiate in Philosophy as well as a Masters degree in Classical Studies.
After thirteen years of study and preparation, including three years of teaching at Campion Jesuit High School in Prairie du Chien from 1959 to 1962, Fr. Teske was ordained a priest in June 1965 at the Church of the Gesu on the Marquette University campus and celebrated his First Mass at his home parish, Mother of Good Counsel, shortly thereafter. He would have celebrated the Golden Jubilee of his ordination next month.
Following his ordination, Fr. Teske completed a Licentiate in Sacred Theology at St. Louis University in 1966 and subsequently began his doctoral studies at the University of Toronto where he received his Ph.D. in 1973. Fr. Teske then accepted a position at Marquette University where he rose through the ranks to become the first person to sit in the Schuenke Chair of Philosophy, a position he held until his retirement in 2008.
With the publication of his translation (with Fr. Francis Wade, S.J.) of The Trinity by William of Auvergne in 1989, Fr. Teske began almost single-handedly to revitalize the study of this philosophically significant figure of the 13th century. Five books of translations and numerous articles explicating William's thought followed. At the same time, Fr. Teske breathed new life into the study of St. Augustine with a series of new translations - thirteen volumes in all - as well as with his numerous articles and books. In addition, he confirmed the importance of another medieval philosopher, Henry of Ghent, with five volumes of translations and a number of articles on Henry's thought.
Throughout his distinguished career, Fr. Teske was the recipient of many honors. In 1990, he served as the Bannon Visiting Professor at the University of Santa Clara; in 1993-1994, he was the Edmund Miller Visiting Chair at John Carroll University; and in 2001, he was the recipient of the Augustinian Endowed Chair in the Thought of St. Augustine at Villanova University. In 2010, Fr. Teske was awarded the Aquinas Medal by the American Catholic Philosophical Association, the organization's highest honor. And in 2011, the Marquette University Press published Tolle Lege, Essays on Augustine and on Medieval Philosophy in Honor of Roland J. Teske, S.J. The volume included a bibliography of Fr. Teske's scholarly works which numbered 300 entries.
Pat Mower '64...
RIP Mr. (Later Fr.) Roland (the Rock) Teske, SJ.....
Through the years, it seems that the jesuit who most reminded me of the good days at Campion was The Rock - Teske! For some reason, he and I seemed to get along. I understood his sneers were just a false front because he had a certain "gleam" in his eye! He was only there my first two years, and I always remember there seemed to be some kind of bond between he and Mr. Robert Powers....U2!
I remember one time during some kind of inferred problem the student body had with the jebbies, someone (probably Rick Ansay) decided that we should go on a "silent strike". Good idea, right? I mean, we would be reacting to some wrong we felt had happened, and doing it in a way that would be hard to pin down and punish any one person by.
About the second day of the "strike", I believe it ran for about 3 or 4 days.....we walked into Loyola Hall - the dining hall, and atop the stand in the middle against the wall, between the area to get your food and the scullery, was sitting the Rock, reading his paperback and smiling with a grin from ear to ear.
I once asked him why, but he didn't answer, just smiled. I put it together much later, and confirmed it with him. He was happy about the strike. He said it was the only time he could hear himself think. The rest of the time, there was so much noise, it was hard to read and concentrate.
Something I only found out after Teske died, is his connection with the "complete" theological world. If you don't know, he was a world famous philospher, and an expert on the part of theology concerning St. Augustine. Most of you who know me will wonder how I, the heathen, know about this. Well, my son was studying at Moody Bible institute, and taking a class from a professor who was once a Catholic but no longer. My son walked into his office as this professor was one of his favorites. He saw a book on the shelf by Fr. Roland J. Teske, SJ. My son asked the professor why he had a book from a Catholic priest, and in particular Teske, on his shelf. The man told him that Teske was a "renowned authentic source" on all things concerning Augustinian Theology! He asked why my son knew about Teske. My son informed him that not only was he known by me, but that he and I had spent 4 or 5 hours jawing with Teske and another Jesuit (Jim Fitzgerald) at Marquette! The man was simply amazed and said my son had been indeed fortunate, as well as I.
I will miss "Rollo", and always remember him. He gave me the statue of Edmund Campion that I have to this day prominently displayed in my home! To all you upper classmen who had even closer contact with him than I, you were really lucky.
John Duskey '63 recollects...
Recollections on attending the funeral of Fr. Roland Teske, S.J.
Some from our class remember him as the strict disciplinarian--probably those who did not know him as their floor prefect. He brought real joy to the lives of those who got to know him well.
Fifty-plus years later, I think most of us have developed a new appreciation for the discipline at Campion during our years there----particularly those of us who spent some part of our working careers in education as teachers or administrators. Those young scholastics were under as strict a schedule as we were: Rise at about 5am and attend Mass in the Lawler Hall chapel, breakfast and then get ready for the awakening of the students. All day long their schedule was planned--prefecting in the dining hall, the rec room, monitoring intramural league games, as well as study halls. And there was that matte r of teaching a few classes. The usual teaching load in a public school is five classes, but our teachers at Campion ordinarily taught just three classes. Public school teachers don't have the duties all day long. The 45 minute class period may have seemed long to us, but for the teachers, it was a short period of time during which they could read, grade papers, and prepare for the next class. (Sometime during the 1970s, I met and listened to one of our former teachers, an ex-Jesuit, who felt free to voice his recollections to me.)
A good disciplinary program is essential to a good school. At Campion, Fr. Kalb, Fr. Doran and Fr. Lambeck (and Fr. Wiggins and Fr. Larkin) held us to a high standard of discipline. Teachers need to know that the administration will back them up, if they cite a serious violation by a student. If this doesn't happen, there is a breakdown in order and the school is damaged. We know (I think most of us know) what happened at Campion after Fr. Kalb left in 1966. It is a general rule in education that a newly certified teacher should avoid a school that does not have a good discipline program. Even with that, teaching still is not easy.
I believe Fr. Roland Teske made teaching look easy. I say 'I believe' because none of us were fortunate enough to have Mr. Teske as a classroom teacher. But he did teach us in the way he lived his life at Campion. We never heard complaints or criticism from him (nor from the other Jesuits).
As for the closing of the school, most of us know some of the basic facts: There were fewer Jesuits and it was difficult to persuade scholastics to spend their 3 years of regency as a teacher at Campion. Lay people were hired and costs increased. Utility costs also increased. Campion failed to meet these challenges, and the challenges o f school discipline noted above. An army of men like Roland Teske could have saved the school. That sort of thing happened with some regularity in the earlier decades, but after the Jesuits chose Fr. Pedro Arrupe as their superior in 1965, effectively the Jesuits became something different--their mission did not include the operation of a school like Campion.
So we remember brief statements from the Jesuits we have known: Fr. Kalb urged us not to spend our time and effort looking back, Fr. Doran told us that, if you want to run a school, you have to meet the desires of parents. Fr. Teske told us of his policy not to criticize his superiors or other Jesuits. Yes, they all had regrets about the way it happened. Many of those older Jesuits we knew were terribly saddened by the closing of Campion. But when a man joins a religious order, he makes a lifetime commitment which includes obedience to superiors. Nobody else is going to provide care for such an old man, whether it be Fr. Zachman in the 1970s, or Fr. Teske in the current decade, only the Jesuits. If that obedience is too much to ask, then you should leave the order while you are still young enough to make a new life. Or, better yet, don't join the order in the first place.
In one of my conversations Tuesday night, I recalled how many of our classmates entered the order after graduation, and a Jesuit in our group (who had never attended or taught at Campion) responded that the Jesuits did get a lot of vocations among Campion graduates.
Right now, we hear that the Jesuit order is growing smaller: the Wisconsin Province is merging with the Chicago and Detroit provinces. We can easily compare the size of the ordination class when Fr. Teske was ordained in 1965 with the ordination class today, which is substantially smaller. The Jesuits are not unique in this; the same thing has happened to several other religious orders, though not all. Many dioceses are experiencing a serious shortage of diocesan priests. We should pray for vocations to the priesthood.
We were blessed to have Fr. Roland Teske in our lives. But Fr. Teske didn't just spontaneously appear. This was obvious from what we heard Tuesday night: Fr. Teske was the product of good parents, a good family, and conditions in the Church community that encouraged him to accept the call from the Holy Spirit to become a priest. These things can be influenced by lay people in their practice of the Faith. And along with Faith and Charity, there is always Hope.
Masquers Stories
John Duskey '63...
The year is 1960 and the London stage had been in a creative slump since the end of World War II. Into this scene came Lionel Bart and his idea to write a musical based on the story Oliver Twist, by Charles Dickens. In a television interview, Mr. Bart recalled some of his frustrations trying to sell the idea. Then, when he was working at the Mermaid Theater, he struck up this great relationship with a set designer named Sean Kenny. Bart called Kenny "a poet and a genius." After exchanging some ideas with Kenny, Bart's imagination expanded. He had some ideas about how to design the set. Then he gained enough support to produce the play. Thanks to fresh writing and several electrifying performers, a heartfelt libretto and a glorious score, Oliver! became an international hit in the UK with 2,628 performances. Through the efforts of David Merrick, it was the first British musical to be transferred successfully to Broadway. It premiered at the Imperial Theater on January 6, 1963, and ran for 744 performances.

In early 1963, just as the Broadway show was opening, the drama director at a Jesuit-run boarding school in a small town in Wisconsin, had it in mind to take on this enormous challenge: To have the young men at his high school bring this story, originally written by Charles Dickens, to life. It would be done on a stage custom-built in the school's gymnasium in Prairie du Chien. A high school of teen-aged boys, driven by the dream and efforts of two Jesuit scholastics, Joseph O'Neill and Paul Megan, actually pulled off three flawless performances in May 1963. Such an effort required the imagination of a director on the order of Lionel Bart, a set designer on the order of Sean Kenny, and a team of actors as capable as any in New York or London. What follows are the details of that feat.
DON'T BE AN ORPHAN!
DON'T MISS IT!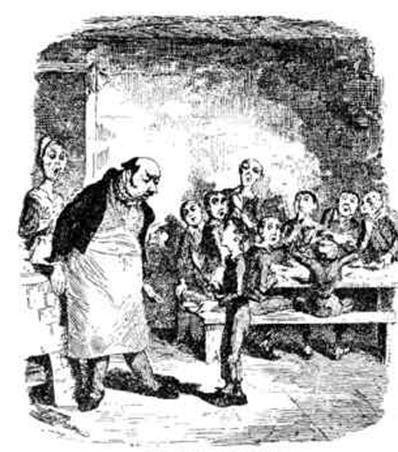 OLIVER TWIST
An original musical adaptation by John J. Walsh, S.J.
Presented by students of Campion High School
FRIDAY, SATURDAY, & SUNDAY, MAY 3 - 4 - 5
CAMPION HIGH SCHOOL GYMNASIUM
Prairie du Chien, Wisconsin
Campion's drama group, known as Masquers, had been under the direction of Mr. Joseph O'Neill, S.J., since he arrived at Campion in the fall of 1961. During the 1961-62 school year, Masquers presented The Anderson Trial, over the Thanksgiving weekend. Over the Easter weekend, Masquers presented a set of three one-act plays: The Commissioner (directed by Mr. Paul Megan, S.J.), The Blindmen (directed by Mr. O'Neill), and Where the Cross is Made (directed by Mr. Reynold Frutkin, an English teacher). These plays were well-received and made for a great learning experience for the forty students who were involved in Masquers.
In the summer of 1962, Mr. O'Neill was sent to Marquette University in Milwaukee, to gain additional experience in drama, working under the direction of Fr. John Walsh, S.J. At that time, Marquette's drama department was presenting Fr. Walsh's musical adaptation of Charles Dickens' Oliver Twist. Dickens' work was originally presented in monthly installments in a magazine, from 1837 to 1839. The fact that there were different "scenes" each month made it more easily adapted to presentation on stage.
This same story had been popularized two years earlier in London, in a musical play, produced by Lionel Bart, called Oliver! It was this version of the story, produced in the UK, which was eventually made into the 1968 film that won an Academy Award for best picture. But these were two different plays. While the basic story, based on Dickens, was the same, the musical numbers in the two plays were entirely different. Fr. Walsh's play had some catchy tunes, like "I Know You'll Be Welcome," and "Here's the Way to Be a Swell," which were never heard except where the Fr. Walsh version of Oliver Twist was produced.
At Campion, it was a long-standing tradition that the Music Department presented a major concert in the spring of even numbered years. Thus we had concerts in the spring of 1960 and 1962 which involved the Band and the Glee Club. Major presentations by the Drama department were scheduled for the spring of 1961 and 1963. Given this tradition, it was clear that Mr. O'Neill wanted to do something big and something good in 1963, and that something turned out to be the Fr. Walsh version, Oliver Twist.
There were several starting points for this play. To begin with, Mr. O'Neill found that Mr. Paul Megan, S.J., who had directed a play for Masquers during the previous school year, was interested in working with him on this Oliver Twist project. Thus, they formed a full partnership: Mr. O'Neill directed the stage production and Mr. Megan, a skilled musician, took charge of the music, both singing and instrumental. From among the students, the previous year's Masquers team had several accomplished students who continued their interest in drama. Mike Murray '64 had the role of a coffin bearer at Sowerberry's funeral parlor, and of a crier in the market place. Jim Cain '63 helped with make-up, and Joseph Anthony Smith '63 was the lead man on lighting. William (Gary) Kelly '63 helped with make-up and played Bill Sykes. Two other roles were filled by members of the class of 1964 with prior-year Masquers experience, Assistant Director Mike Hardie, and, playing the role of Fagin, Frank Foley.
The play required the active participation of over seventy students, and thus it was imperative for both directors, O'Neill and Megan, to fill over 90% of those positions with students who had not been involved with Masquers until the current school year. Because Mr. O'Neill was an English and Speech instructor and because Mr. Megan was the school's choir director, they knew enough about Campion students to give them a head start in the audition process.
The major roles were soon filled. Besides Frank Foley (Fagin) and Gary Kelly (Bill Sykes), Larry Myers was chosen to be Mr. Bumble. Walt Riley and Jim Cellette were chosen to be Mr. Sowerberry and Mr. Sowerberry, Senior. Patrick Stewart was chosen for the part of Toby, and Mike Barger was chosen for the part of Mr. Brownlow.
The two key roles of this musical were the Artful Dodger and the central role, Oliver Twist himself. A lot of the success of the 1968 film was derived from the performances of actors Jack Wild and Mark Lester - these two had to be likable characters to "make the story work." In the case of the play at Campion, two members of the class of 1966 were outstanding. Mark Larson played the role of the Artful Dodger, and Cliff Crestodina was chosen for the role of Oliver Twist. Though he was a freshman, Cliff was a fine actor and made a great Oliver; he had a superb, clear voice and gave a flawless delivery of his character in just about every scene of the musical. His performance touched the hearts of the audience and made it seem that he really was the character he portrayed.
Cliff speaks of his performance this way: "I always understood my role was more like the dinner table centerpiece in the opening scene of La Traviata. The real energy and action was around the table, not on it." Cliff saw the experience in the play as an important one in his life, but not just for being Oliver: "As a character I had very few lines and limited dramatic responsibilities. I was a persistent on-stage observer, to keep the theme moving."
Several others who auditioned were either placed in minor roles in the play, or were made one of the 18 members of the Boys Chorus, or one of the 16 members of the adult chorus. The script was filled with singing and dancing. Each of these roles, major or minor, required a substantial amount of rehearsal time. There were hours spent in individual rehearsals, and in group rehearsals for the boys chorus and the adult chorus.
There were also 19 band members who spent several hours in rehearsal, under the direction of Paul Megan, S.J., in order to provide an instrumental music background for several of the songs in the play. To the best of my recollection, there were ten songs for which musical scores had to be written. Parts for the various instruments had to be transposed and written out. The easiest one was Who Will Buy, as we already had a basic musical score to begin with. But for the others, all I had to work with was the sound of the audio tape from Mr. Megan's tape recorder.
The role of the band members should not be minimized. Some of the best musicians in the junior and senior classes were on stage for the play, e.g., John Dunn, Walt Riley, Jim Cellette, and Jim Hidding, We remember seeing these four men play in the pep band for basketball games. Therefore, it became important for Mr. Megan to assemble a group of musicians specifically for this play. We have no record of the conversations between Prof. deRanitz and Mr. Megan, but it is a safe bet that Mr. deRanitz would point out several talented young musicians from the band. Thus the Band for Oliver Twist included, Louis Balliet, George Jackson, Bill MacNamara, Tom Harrington, Richard Kazwell, Marty Smith, Rick Pfeiffer, Frank Magyar, Bill Campbell, Ed Collins, Tim Rogge, Kevin Keough, Bill Krecklow, Mike Havlik, Dan MacNamara, and Bruce Whittey. And there were special performances by Joe Rosenberger on the accordion and Patrick Mower on the organ.
It is generally agreed that one of the hardest and most efficient workers, who helped turn the gymnasium into a real theater, was Michael J. McCann '64. Alumni will remember that Campion did not have an auditorium; in prior years a stage was built by Brother Sylvester J. Staber, S.J., and Campion's staff of carpenters for the spring concert or play, and for graduation. Certainly the class of 1963 had a most unusual stage for its graduation.
Built for this play, the stage was as wide as the gym, extending three stories up from the floor. The top level was twenty-five feet in height. The different levels accommodated multiple scene changes with various ramps and stairways, so that actors, stagehands and props could enter and leave the stage easily, even under the low-light conditions between scenes. Mike McCann planned and designed this marvelous set. Complex, yet functional, the design enhanced the flow of the action. On the third floor, the stage had to be strong enough to support the furnishings and fifteen young men, romping in and about the platform, practicing being pick-pockets. Mike knew how to build the stage strong enough to accommodate that load - something remarkable for a high school student - and he directed Brother Staber and his crew on its construction. The fact that he could comfortably direct a group of adults, says a lot about his character and confidence. McCann has indicated that he was aware and appreciative of all the credit that was given to him for his work on the play. But he also stated that he simply had no hesitation about doing all this work - he saw it as an enjoyable break from the demands of his classroom work.
McCann worked closely with lighting coordinator Joseph Anthony Smith and Campion's staff electrician, Mr. John Novey, to design and install several lighting racks that ran the width of the ceiling of the gym. The lighting had to be perfectly coordinated with the acting on all three levels, and precisely timed with the opening notes of each song in the play. Likewise, the sound system had to be installed and operated throughout all three performances of the play, duties that were ably carried out by Pat Deluhery and the sound crew.
And one cannot forget the work of Dan MacDonald and his crew, on costumes, and the work of Walter Riley and his crew, on props. They had to capture the period of Charles Dickens, early-1800s. The program acknowledges the contributions of Blackhawk Clothiers, Moody's museum, the Villa Louis, the Davis Antique shop and several other individuals and groups for their assistance. But MacDonald and Riley had to figure out what we needed and where to get it.
Three performances were scheduled, for the nights of Friday, May 3, Saturday, May 4, and Sunday, May 5. For those who were directly involved in the play, everything we did was leading up to Thursday evening, May 2, when the final rehearsal (the first with everyone in full costume) was held. Frank Foley recalls an incident from that rehearsal: "I had one song - Reviewing the Situation, a song with the line "I think I'd better think it out again" that offered humorous choices between right and wrong." Foley said "When the band gave me the lead notes, my mind was dumbstruck and a complete blank for the very song that I had practiced in rehearsal with the band, an estimated twenty times." He recalls the panic, "The band played the lead-in notes a second, then a third time, and finally an exasperating fourth time. I was in panic mode for even a thread of a thought on my opening stanza. Nada, zip, stage-struck dumb. From the gym floor (I was on the top floor in Fagin's Garret.), Joe O'Neill yelled out the first three words of the song... the band started the lead again, and my mind had returned. My panic must have given Mr. O'Neill a few gray hairs."
There were no such difficulties in starting the song Who Will Buy? The actors who sold roses, milk, strawberries, and knife-sharpening services had no trouble recalling the first three words of that song.
To remember the play is to remember the music. There were eight additional main songs in the Campion adaptation of Fr. Walsh's play, and seven of them had analogous songs from the Lionel Bart version.
--
Campion/Marquette Version
Fr. John J. Walsh, S.J.
Singers
1960 London/1968 Film Version
Lionel Bart
Gruel
Boys Chorus
Food Glorious Food
We Undertake
Sowersberrys
That's Your Funeral
Can there Be a Someone?
Oliver Twist
Where is Love?
I know You'll Be Welcome
Dodger
Boys Chorus
Consider Yourself
Play Our Game
Fagin
Boys Chorus
You've Got to Pick a Pocket or Two
Here's the Way to be Swell
Toby
Dodger
Cheerio
Fagin
Boys Chorus
Be Back Soon
Beer, Beer, Glorious Beer
Adult Chorus
Oom Pah Pah (with Nancy)
There were several songs in Lionel Bart's version that had no comparable songs in the Campion version. Among them were Boy for Sale, It's a Fine Life, Oliver! and I'd Do Anything. Lionel Bart's musical included a hit song As Long As He Needs Me which was sung on Broadway by Georgia Brown, in the role of Nancy. Cover versions have been released by many female singers from Kate Smith to Judy Garland to Susan Boyle. In Fr. Walsh's adaptation, there was a song, sung by Nancy, Two Similar Kinds of People. Because of the make-up of the Campion student body, these songs could not be included.
One of the stories frequently told about this play is that the Very Rev. Howard E. Kalb, S.J., the president of Campion, attended the Thursday night dress rehearsal. Afterward, he told Mr. O'Neill, "This is a disaster." There might well have been more to this story than simply the Frank Foley panic-incident. Mr. O'Neill explains it this way: "Not knowing much about theater, he didn't realize that it is a common issue with a lot of shows. Under the pressure of performance, however, actors rise to the occasion." The performances on the following three nights came off without a glitch. Mr. O'Neill noted that, to his credit, Father Kalb acknowledged that the show was a great success. And, in turn, the program offered special thanks to Fr. Kalb and the Campion faculty and administration for their generous cooperation and encouragement. It was clear that the audiences on all three nights saw it as a great success.
Many parents were visiting the campus that weekend, as it was the school's celebration of Mothers' weekend. In addition to that, and through the hard work and great support of Rick Ansay and his publicity group (Mike Murray, Glenn Cunningham and Tim App) posters and flyers were made and spread around the campus and taken to stores in Prairie du Chien for display. Attendance at the play was promoted, and we had a full house in that gymnasium on all three nights. Without a doubt, the play was well-received by the audiences. It was truly a great event in the lives of all the students at Campion at that time. It is possible to bring back some memories by looking up some of the music on You Tube. As the great poet and songwriter Cole Porter wrote, in Begin the Beguine, "To live it again is past all endeavor, except when that tune clutches my heart."
What message can we take from this? Dickens wrote this novel to describe the effects of industrialism in 19th century England, where the boy, without parents, seems to have only the options of the workhouse, Fagin's gang, prison, or an early grave. But Oliver seems to have been born into a good family, and destined for a happier outcome. Besides the struggle between good and evil, the class difference between the Brownlows and the boys of the streets, the important message from this play seems to be the importance of family. Parent-child relationships, or non-relationships, are often the subject of films and plays, throughout the years, even into the present. That could be examined at some future time. For now, we can be pleased to recall that the educational experience of putting on this play was more valuable than the typical classroom reading and studying of dramatic texts. When we recall what a great school Campion was, we can especially note what Campion students from the classes of 1966, '65, '64, and '63 were able to accomplish in presenting Oliver Twist.
Rehearsal Pics
Lyrics From Oliver Twist
The author wishes to extend thanks to several people who helped in this effort: to Frank Foley for continually reviewing the text and suggesting improvements, to Cliff Crestodina for his contributions, including loaning me his copy of the script; to Mike McCann for his recollections on building the stage, and to Mr. Joseph O'Neill for his work on the play and for providing information for this article; to all the other cast members and workers who answered my phone calls and responded to my emails with more stories about those wonderful times in spring, 1963; to Fr. John Walsh, S.J., for his work in creating the music and the adaptation for the play; to Mr. Paul Megan, for his patience with me while we worked on the music. To Rick Ansay, for getting me to the Marquette Campus in the summer of 1963, to watch the original Fr. Walsh play; and to the retired Jesuits, former Campion faculty, at St. Camillus Center in Wauwatosa, for their recollections and words of praise for all the Campion students who contributed to the presentation of Oliver Twist.
Pat Mower '64...
Memories of my first Song.....
I have a memory of being in the pep band, which is the group, probably with a few other additions, which played the music during Oliver Twist my junior year. The reason I remember it is that Paul J. Megan, SJ, wanted "his band" to play. He thought we were better, and for sure had more spirit than the full concert band.
But, though I played the alto sax in the bands, this was not the case here. Megan asked me after the first time we all got together and he heard the music, saw the play, "Mr. Mower(that was the key)" Would you mind if we moved your organ over here and we had you play it? So, instead of the sax, I played the organ for the show.
During an early rehearsal, I think J.P. O'Neill came up to Megan and said, "We need a short riff or ditty during the funeral scene, think you can make one up? Megan finished talking to O'Neill, and came over to me. "I want you to write a little ditty for the funeral scene, and make it FUNNY and Short!". I did. It was the first and ONLY song I ever wrote! The things Campion caused us to do!
---

Obituaries:
Alumni who have passed in 2015:
| name | class_of | deceaseddate | city_grad |
| --- | --- | --- | --- |
| Mike J. Mullin | 1953 | 2015-01-23 | Minneapolis |
| Rev. Robert E. Murray | 1944 | 2015-01-30 | Hammond |
| Robert J. Clark | 1943 | 2015-02-01 | Highland Park |
| William K. Hawkinson | 1968 | 2015-02-02 | Chicago |
| Donald DuBrul | 1962 | 2015-02-03 | Columbus |
| Paul T. Witt | 1968 | 2015-03-02 | Belvidere |
| Fred T. Schmid | 1972 | 2015-03-09 | Dubuque |
| David Krieg | 1949 | 2015-03-31 | Prairie du Chien |
| Richard J. Kalb, Sr. | 1943 | 2015-04-02 | Dubuque |
| Peter C. Percival | 1971 | 2015-04-03 | Des Moines |
| John F. Gillepsie | 1945 | 2015-04-20 | St. Louis |
| Martyn F. Callary | 1959 | 2015-04-23 | Chicago |
| Rev. Michael J. Clifford | 1951 | 2015-04-23 | Neenah |
| J. Patrick Gaffney | 1957 | 2015-04-25 | Rockford |
| Leary Peterson | 1940 | 2015-05-01 | Prairie du Chien |
| Richard D. Kazwell | 1965 | 2015-05-07 | Cedar Lake |
| John J. Turnis | 1944 | 2015-06-02 | Hopkinton |
| Charles A. Rubey, Jr. | 1945 | 2015-06-05 | Chicago |
| Frederick Miller Bransfield | 1948 | 2015-06-08 | Chicago |
| Fr. William Sullivan, S.J. | 1948 | 2015-06-16 | Prairie du Chien |
| James L. Letherman | 1964 | 2015-06-19 | Elkhart |
| Rev. John Peter Carey, S.J. | 1948 | 2015-06-29 | Chicago |
| Charles E. Pechous | 1948 | 2015-06-29 | Kenosha |
| Roy L. Haasis | 1963 | 2015-07-02 | Superior |
| James D. Chambers | 1965 | 2015-07-05 | Prairie du Chien |
| Kenneth W. Otteson | 1948 | 2015-07-09 | Prairie du Chien |
| Robert G. Tully | 1947 | 2015-07-16 | Chicago |
| John F. Lawler | 1955 | 2015-08-00 | Chicago |
| Rev. Jim Gladstone, S.J. | 1953 | 2015-08-04 | Oak Park |
| Robert F. Shandorf | 1964 | 2015-08-05 | Minneapolis |
| Joseph L. Tillman, III | 1944 | 2015-08-09 | Toledo |
| Donald R. Walsh | 1954 | 2015-08-15 | Sioux City |
| Richard J. Vorwerk | 1952 | 2015-08-26 | Akron |
| John H. Lloyd, III | 1954 | 2015-09-17 | South Bend |
| Peter Fox. Jr. | 1950 | 2015-09-20 | Chicago |
| Andrew R. Zinkl | 1960 | 2015-09-28 | Milwuakee |
| John B. George | 1941 | 2015-10-01 | Beloit |
| Benjamin J. Zintak, Jr. | 1939 | 2015-10-01 | Chicago |
| William A. Kestell | 1963 | 2015-12-06 | New Holstein |
| William G. Reiter | 1966 | 2015-12-09 | Chippewa Falls |
| John R. Murray | 1940 | 2015-12-09 | Chicago |
| Pat Wehner | 1973 | 2015-12-22 | Shorewood |
| William A. Pieckenbrock | 1951 | 2015-12-25 | Dubuque |

Alumni who have passed in 2014, 2013, 2012.
Faculty who have passed:

James Ole Peterson 2014-03-27, 1953-71 Teacher of History, Economics, Sociology Atheletic Director and Coach of Football, Basketball, Baseball, and Track.
Fr. Robert Hilbert, S.J. 2014-05-19, 1966-73 Teacher of Math. Rector.
Fr. K.T. Walleman, S.J. 2014-09-15, 1954-1955 Teacher of Chemistry and Geometry
Fr. Roland J. Teske, S.J. 2015-05-18, 1959-1962 Teacher of Latin and Greek